New Boiler Installation
'Combi Boilers' are most commonly installed in homes and are ideal for properties with one bathroom. If your property has two bathrooms a 'System Boiler' could be the right choice - and for properties with multiple bathrooms, 'Regular Open Vent Boilers' are an option. Our heating engineer at Fosters Gas & Heating Ltd will advise you on the perfect choice for your property.
Gas boilers that are over ten years old can easily waste a lot of costly energy.
Since April 2018, any new boiler installation must adhere to an updated set of regulations. These regulations insist on higher energy efficiency measures.
Boiler Plus
The new regulation is called Boiler Plus and the new regulations mean that, as well as a higher minimum efficiency rating, all new gas boiler installations must include a programme timer and a thermostat for effective heating control.
Significantly, every combi boiler installation must also include one additional energy-saving measure which must be selected from the following:
Flue gas heat recovery systems
Load compensating thermostat
Weather compensating thermostat
Smart thermostat
Read more: Which?
Confused? Don't worry, Gary Foster is an approved Vaillant Boiler installer and will guide you on making the right choice of boiler to heat your home.
If you are considering replacing an old boiler please contact us for a no obligation estimate. Please note our full services which include boiler repairs and fully fitted central heating systems.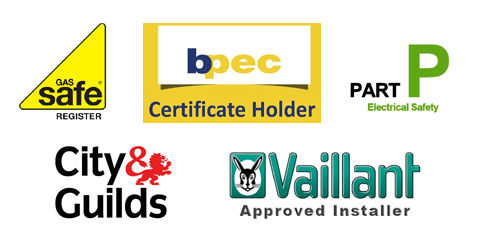 New boiler, new radiator and removal of blockage in pipe.

Gary came and fitted the new boiler in one day, then came and did the radiator the next morning. I've used his services before, to repair our previous boiler, and he's always been honest and reliable, not quoting for things you don't need, like others in his line of work sometimes do. His work is of the highest standard, and he really knows his stuff. Highly recommended.
Customer, Havant